Chocola RPG Ep1: Bunny Beginnings
Published: 2020-05-31 20:03:57
Rating: 5.0/5⭐
Chocola the short, busty rabbit has been targeted by a witch named Kata. She doesn't know why, and is interested in finding out. At least up until she learns of a vore competition in the neighboring community of Bunboro. Basically an all you can eat contest with live prey. Taking place in Buntopia, explore a small part of the city and some close by areas, eating anyone who decides to get in the bunny's way. But she should be careful or she could get eaten herself.
Oral Vore (OV) (41)Anal Vore (AV) (21)F/m (27)M/f (21)F/f (26)Furry (30)Fatal (39)Sexual Content (33)Safe (16)Micro (18)Soft Vore (39)
This game is available for free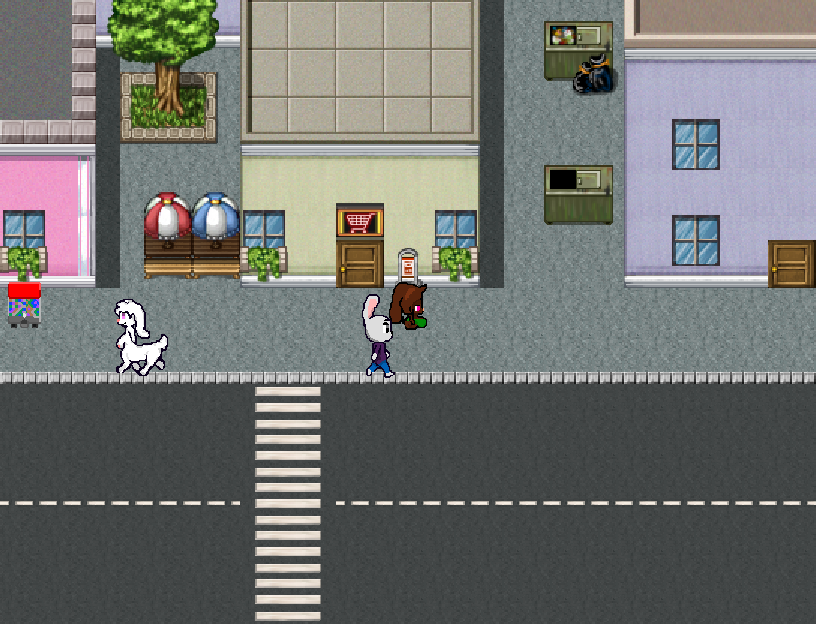 By: Lilly
Score: 5.0/5⭐
Date: 2020-12-11 23:41:07
Review:
10/10
---
By: YouCanFreshMyFresh
Score: 5.0/5⭐
Date: 2020-06-04 20:39:56
Review:
The first game of CarnivorousVixen's I'd played, and boy does this show tons of promise. A ton of quirky sequences with funny and naughty worldbuilding, this game is a must for fans of Chocola and the extended universe. The save functionality for porting over to Episode 2 is tragically broken at this time, but I still recommend seeing all this game has in store, you will not regret exploring this wacky world!
---