Published: 2020-06-04 13:21:59
Rating: 4.6/5⭐
Goblin Quest puts you in the shoes of a scientist who, after an experimental teleporter experiences a catastrophic failure, has been displaced from your world and sent to a strange world not unlike a fantasy RPG world. The one difference this world has, however, is that it is partially inhabited by humanoid man-eating creatures known as "Devoratores". You quickly get roped into helping two devoratores get revenge on someone, and soon discover that you may not be as disconnected from the situation as you might've hoped...
This game is available for free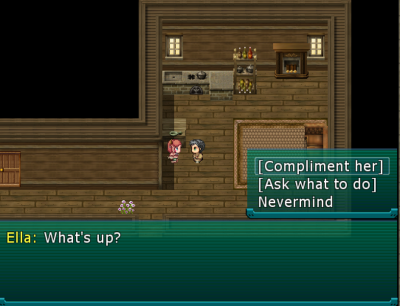 By: christopher
Score: 5.0/5⭐
Date: 2023-02-26 19:25:07
Review:
looks great!
---
By: Ezracooldude232
Score: 5.0/5⭐
Date: 2023-01-08 22:11:06
Review:
This Game looks so awesome i would like to be sent a demo of the game
---
By: Isaiah Williams
Score: 5.0/5⭐
Date: 2022-05-21 04:47:49
Review:
5 stars
---
By: Barack Obama
Score: 5.0/5⭐
Date: 2020-11-17 03:15:39
Review:
All of these reviews are not related to in a single way, just go on the Aryion forums for help, don't rate it just because you don't know like how the download is or you don't know what RPGMaker is.
---
By: jimmy112367
Score: 4.0/5⭐
Date: 2020-07-17 07:45:21
Review:
the link to download is trash
---
By: thelandcruzer
Score: 4.0/5⭐
Date: 2020-06-11 15:28:34
Review:
Jason, you will need one of the RPG Maker programs for windows. Or you could try JOIPLAY for ANDROID. Joiplay unfortunately does not play all RPG Maker games. IT WILL PLAY MOST RPG MAKER VM GAMES. But it is hit and miss on the older RPG Maker formats.
---
By: Jason
Score: 4.0/5⭐
Date: 2020-06-05 21:40:00
Review:
it says I dont have an app to run it, what app would that be?
---