Quest for a Belly
Published: 2020-10-03 10:47:34
Rating: 5.0/5⭐
Growing up, you've sensed curiosity, interest, and finally, desire and arousal, upon the evocation of the gruesome fate of some tale character, devoured by mighty and dreadful creatures.
Dragons, gryphons, demons, any of those legendary beasts and beings that deserted your own land long ago, and that still were well and deadly on the continent.
Oral Vore (OV) (41)F/m (27)M/f (21)F/f (26)M/m (24)Furry (30)Human (18)Fatal (39)Sexual Content (33)Hard Vore (5)Soft Vore (39)Digestion (27)Player Prey (10)Feeding (4)
This game is available for free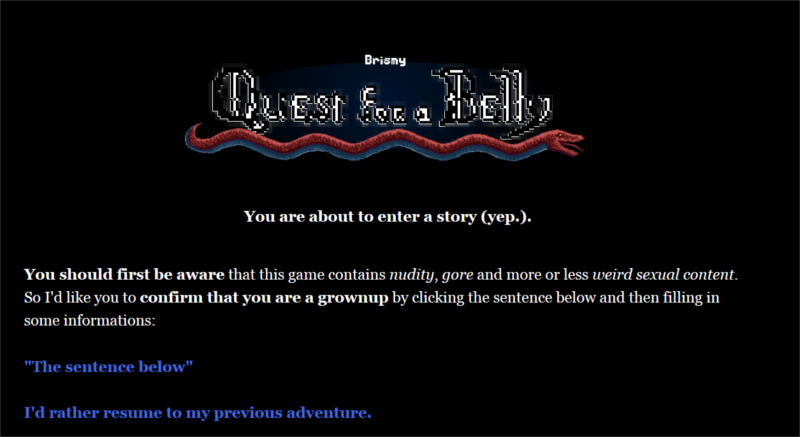 By: Oliver
Score: 5.0/5⭐
Date: 2021-02-18 20:22:12
Review:
hm
---
By: M
Score: 5.0/5⭐
Date: 2021-01-10 04:55:59
Review:
.....
---
By: Luckard
Score: 5.0/5⭐
Date: 2020-10-07 06:07:37
Review:
Not sure if I'm doing something wrong, but what I have managed to play and get to has been awesome. If there are updates coming, I'll definitely be playing.
---