A Tiny Furry In A Huge World
Published: 2020-11-08 09:51:06
Rating: 5.0/5⭐
In A Tiny Furry In A Huge World, you are a tiny furry within a huge world. After a long night playing video games, you head to college to a dreary lecture. You fall asleep, naturally, and ... after waking up, you found that you've shrunk to a mere inch tall. From there, you can interact with over ten giants and giantesses, providing over one hundred endings total!
Oral Vore (OV) (66) Cock Vore (CV) (25) Anal Vore (AV) (29) Unbirth (UB) (24) F/m (39) F/f (41) M/m (34) Furry (46) Fatal (58) Sexual Content (52) Macro (17) Micro (27) Shrinking (22) Feet (16) Gore (3) Hard Vore (8) Soft Vore (62) Full Tour (13) Herm (10) Absorption (13) Digestion (49) Player Prey (28)
This game is available for free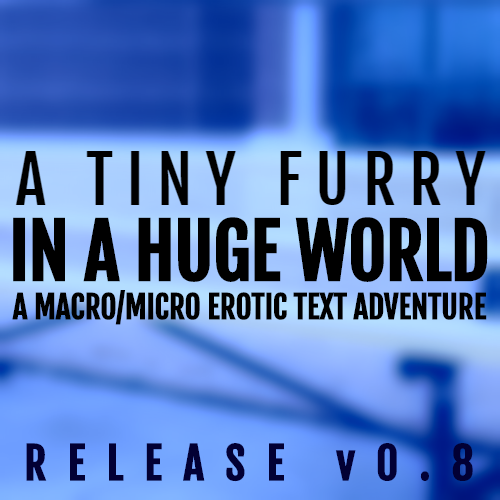 By: 郭富城
Score: 5.0/5⭐
Date: 2022-12-13 02:33:49
Review:
good
---
By: Meus Artis
Score: 5.0/5⭐
Date: 2020-11-08 13:09:50
Review:
One of the most well written games i've had the chance to play, what with it's varied cast of content and characters, as well as the ability to simply restart an area after getting a "bad end" instead of starting from square 1 makes this all the more enjoyable.
---