The Beast of Tier 4
Published: 2021-08-12 12:45:31
Rating: 3.8/5⭐
Play as Rana, a stunningly beautiful woman with a horrifying secret: she devours human beings alive! Seduce and deceive prey to lure them away from safety, and into your stomach...

Move around an open world and have conversations, with occasional minigames as well. There are choices, secrets, and multiple endings to be found...
Oral Vore (OV) (66) F/m (39) F/f (41) Human (29) Fatal (58) Sexual Content (52) Growth (8) Soft Vore (62) Digestion (49)
This game is available for free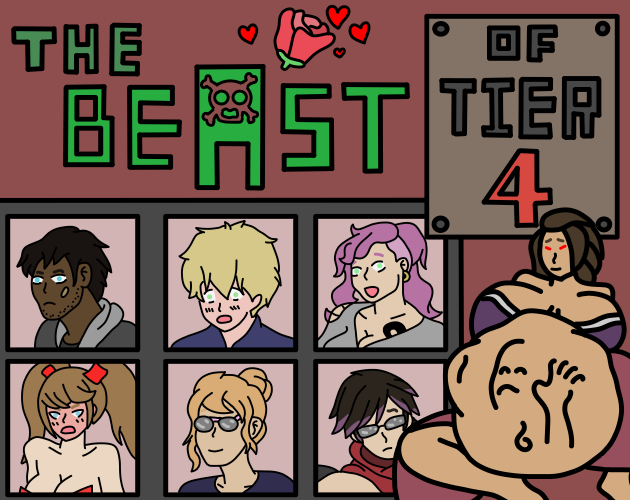 By: Flame Mane
Score: 4.0/5⭐
Date: 2022-04-08 02:35:43
Review:
Full of plenty of as many sex scenes as the female-lusting mind could want, including fun little rhythm minigames during digestion. The art is very charming during the cutscenes, but it is not so much in the overworld. Also, try to get the different endings, if you have the patience to do so.
---
By: dk
Score: 3.0/5⭐
Date: 2022-03-28 02:53:49
Review:
wish i could download it,
---
By: Jamesvord
Score: 5.0/5⭐
Date: 2021-11-01 10:03:38
Review:
Naice
---
By: roy chutney
Score: 5.0/5⭐
Date: 2021-10-23 07:22:34
Review:
nice
---
By: Jf
Score: 5.0/5⭐
Date: 2021-10-21 08:26:19
Review:
Good
---
By: fuckinjesus
Score: 1.0/5⭐
Date: 2021-09-05 06:54:37
Review:
Not playable
---