Snack Surfer
Published: 2022-04-07 13:35:46
Rating: 4.0/5⭐
Use snacks on other prey to keep above the acids and try to survive as much as possible before digesting!
Oral Vore (OV) (66) F/f (41) Fatal (58) Macro (17) Soft Vore (62) Full Tour (13) Digestion (49) Player Prey (28)
This game is available for free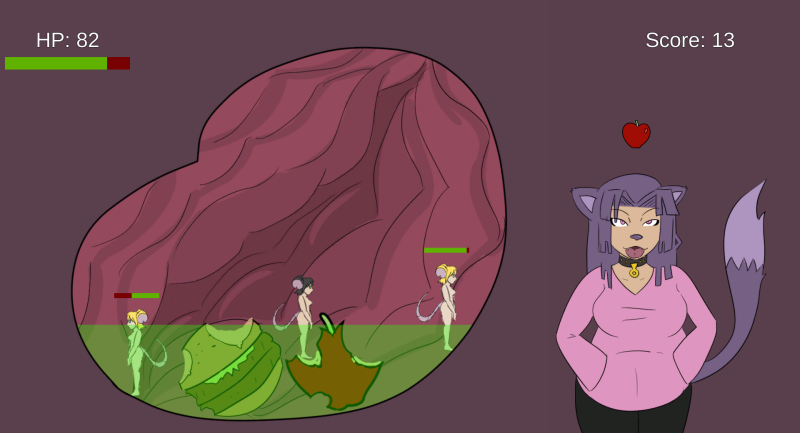 By: Kimina
Score: 5.0/5⭐
Date: 2023-04-30 02:23:30
Review:
Its good
---
By: ThrowawayA1D
Score: 3.0/5⭐
Date: 2022-06-01 15:57:31
Review:
The game's simple, but fun! I like how the end screens change depending on how long you survive.
---
By: ShiXiangSheng
Score: 4.0/5⭐
Date: 2022-05-08 22:50:31
Review:
Funny game) It would be good to add the possibility to escape or to interact with other preys somehow
---
By: Slinker
Score: 4.0/5⭐
Date: 2022-05-03 01:03:37
Review:
Fun game but I wish there was a bit more to it. Maybe some settings you could mess around with? The end scenes changing as you get higher scores is cool.
---