Retale 2: Uncertain Future
Published: 2020-05-30 15:15:11
Rating: 4.7/5⭐
Retale 2 Chapter 2 is the second installment that expands on the Retale universe that you've come to know through the first two games. Retale 2 Chapter 2 contains both Chapter 1: Managers call and the new expansion Chapter 2: Uncertain Future. Explore more towns and cities as you take to the streets as you work your way up the cooperate ladder in this twist and turn adventure filled to the brim with fetish fantasy and vore!
F/m (36) F/f (38) M/m (32) Furry (42) Endo (20) Fatal (53) Sexual Content (47) Reformation (15) Macro (14) Micro (25) Shrinking (21) Food Play (16) Feet (16) Soft Vore (57)
This game is available for free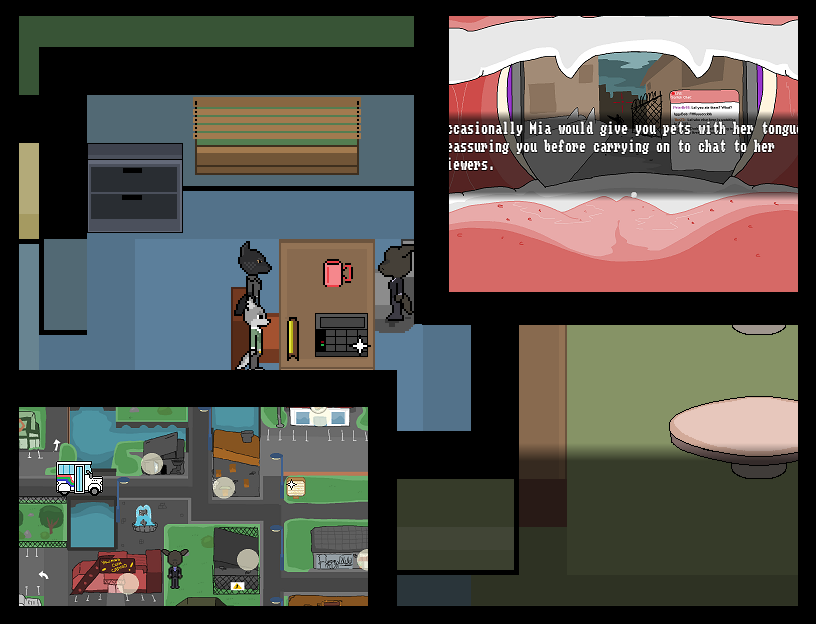 By: Wolfboys01
Score: 4.0/5⭐
Date: 2021-02-11 12:38:24
Review:
Look ooo9
---
By: CarnivorousVixen
Score: 5.0/5⭐
Date: 2020-06-11 04:05:06
Review:
Finally got around to playing this, and wow it's really fun. Not only are the graphics nice and the characters a lot of fun, the gameplay is a blast too. Really excited to see where it goes as I play more. A good game even when not considering the nice fetish material.
---
By: R
Score: 5.0/5⭐
Date: 2020-06-05 03:35:51
Review:
The game is amazing and very well made.
---